Greetings! This week's Broke and the Bookish Top Ten Tuesday post is all about the authors whom you've read one book from but that you NEED to read more of. Trust me, that was the least tangled way of explaining this week's topic that I tried.
But we all have these authors that we LOVED a book from but just haven't gotten around to sampling their other work. Some of these I'm actually quite abashed to have on this list because these authors have written some of my favorite books. So in no particular order here are the authors I need to show more love to…
*Links lead to author's page on Goodreads and the photos were politely borrowed from that site as well*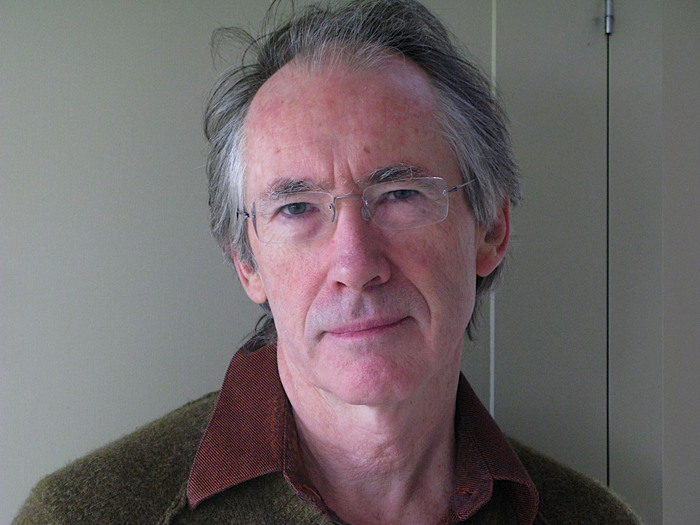 1. Ian McEawn
Atonement is one of my favorite books. It is also one of the most stunning book-to-film adaptations I have ever seen. I don't know why I haven't gobbled more of his lyrical prose.
Next Attempt: Sweet Tooth
2. Emily Giffin
I received Giffin's latest novel, The One & Only in my very first PopSugar Must Have box and fell madly in love with that book. It was the perfect amount of romance in my chick lit and I loved how the story revolved around college football. I never would have picked that novel up in the store and can't thank PopSugar enough. I wish they'd send me more books.
Next Attempt: Something Borrowed. 
3. John Green
I am late to the John Green party, but not as late as I usually am with book trends, so that's a plus. I enjoyed The Fault in Our Stars but also fell prey to the raging hype monster and didn't love it as much as I expected to. Which is why I'd like to read more Green so that I can get a better sense of his style.
Next Attempt: An Abundance of Katherines
One of the best non-fiction culture writers of our generation and I've only read one of his books. I truly enjoyed I Wear the Black Hat: Grappling With Villains. Klosterman is a writer who rambles and will convince you that every step off the path was worthwhile. I'm also a fan of his prolific use of semi-colons. So I'd like to read more.
Next Attempt: Sex, Drugs, and Cocoa Puffs: A Low Culture Manifesto.
There is a good reason why this man's books get turned into movies with regularity. Crichton has a very cinematic style, which appeals to me as a reader because I tend to picture any book I read as a movie projecting inside my imagination. Reading Jurassic Park after years of only knowing the movie was such a great experience. I like both stories independently of each other and that is rare for me.
Next Attempt: The Lost World.
I picked up Rowell's Attachments as an e-book this spring, which is highly unusual because I do not often use my Kindle. Charming, quick little read that had me curious about Rowell's other novels. And the book bloggers just adore her, so I'd better give her a second go.
Next Attempt: Fangirl.
7. Nick Hornby
I don't know what I expected Mr. Hornby to look like but this photo wasn't it. One of my best friends in college, Autumn, adores Nick Hornby and had been trying to get me to read his work for years. I finally read About a Boy last year and enjoyed it, so now I have to keep going!
Next Attempt: High Fidelity.
8. John Irving
A Prayer For Owen Meany is one of my favorite books. Hands down. And it has been that way since high school. I'm certain I have purchased other Irving books out of the intense love I have for that one novel, but I have yet to crack open these other books. Maybe out of fear that they won't be as magnificent. I don't know.
Next Attempt: The World According to Garp.
9. Alice Sebold
Way back when I first started doing TTT posts, I believe Alice Sebold made it to my authors I'd love to meet list. I was actually lucky enough to meet her and get my copy of The Lovely Bones signed. Nearly lost me mind over that one because The Lovely Bones was a book that crawled underneath my skin and lingered. Yes, that is an accurate if odd description of how it felt to read that book. I was in the seventh grade when I read the story of Susie Salmon and I still adore this book. Must read more.
Next Attempt: The Almost Moon.
10. Chuck Palahniuk
I've read Palahniuk's most mainstream novel, Fight Club. If Palahniuk is taught in college, it's probably Fight Club. And that's not necessarily a bad thing; I'd just like to know what lies beyond that thing we're not supposed to talk about.
Next Attempt: Damned.
Writing this post has gotten me excited about these authors again. I'll have to take these under consideration when I head to the library next time!