This week's Broke and the Bookish meme centers around the books that you get recommended the most often but haven't yet read. Despite my slightly snarky post title, I appreciate recommendations from friends and fellow readers. It's led me to some amazing reads over the years i.e. The Shadows of the Wind by Carlos Ruiz Zafon or A Game of Thrones by George R.R. Martin. So these are the books that I've been told I MUST read but haven't gotten around to reading yet for one reason or another.
*All links and pictures lead to Goodreads.com*
1. Men Are From Mars Women Are From Venus by Dr. John Gray
I remember being told from the time that I was a teenager that as a woman I needed to read this book. That reading this book would change my life and the way I look at relationships. It's just always seemed a tad cliché. And it was definitely a book that revolutionized dating in the 1990's. At this very moment I am trying to make headway on this book. I'm about thirty pages in and it's like pulling teeth. Gray's vision of what makes men and women tick seems a tad dated. I still plan to push through but so far I remain unconvinced that this is a book I need to read.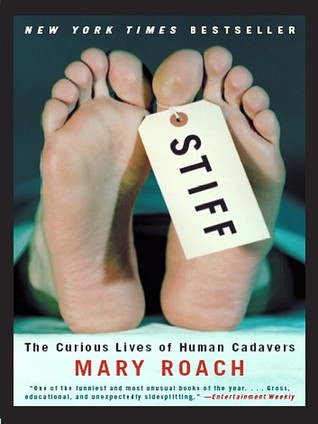 2. Stiff: The Curious Lives of Human Cadavers by Mary Roach
So many people have recommended Mary Roach to me. Not just Stiff but some of her other works as well: Bonk, Gulp, or Spook. She's a reputedly amazing non-fiction writer who turns her well-researched interests into fascinating reads. I definitely want to tackle at least one of Roach's books but other things always seem to slip past her on the TBR list.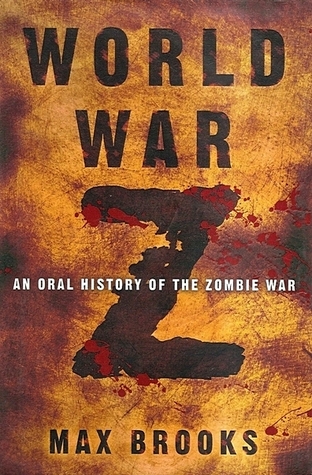 3. World War Z by Max Brooks
I know for a fact that this novel has appeared in at least one of my TBR posts for Top Ten Tuesday in the past two years. And I genuinely mean to read the darn thing! It always seems like the time is never right. I have a painfully vivid imagination and I had to stop watching "The Walking Dead" because it was giving me nightmares. So I anticipate another round of that with World War Z. Tons of friends have read and loved this book, so I want to give it a chance. I'm just scared.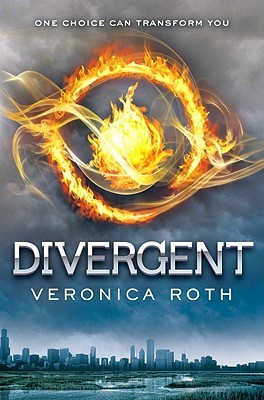 4. Divergent by Veronica Roth
I'm not a YA snob, per se, I'm just very picky about what I read in the YA genre. Mostly because there are so many adult fiction pieces that I'm dying to read that the YA gets put off till that ever-present "later." That being said, there are too many of my friends who tell me I must read this book for me to be squirmy about it for much longer.
5. From Reverence to Rape by Molly Haskell
This book has been mentioned in every film course I took in graduate school. I NEED to read this book. For my academic life and because it sounds really interesting.
6. The Dream of Scipio by Iain Pears
My friend, Clara, handed this to me at our library's annual book sale and said I needed to read this. Everything was $1.00, so I didn't question her. It's sitting on my shelf right now taunting me.
7. Lunch Poems by Frank O'Hara
One of my favorite professors in college loved Frank O'Hara. Not a class would go by without him telling us that we all needed to read Frank O'Hara. My apologies, Dr. Babbitt, but I still need to read Frank O'Hara.
8. The Poisonwood Bible by Barbara Kingsolver
This is probably the only book on my list that I have no interest in reading but that everyone seems to recommend. I've picked it up at the library dozens of times but the synopsis always turns me off. People can tell me I need to read this book all they like, I don't WANT to read it.
9. Bird by Bird by Anne Lamott
It seems like all the writers I know swear by this book, or at least respect it. Bird by Bird has served as many a muse and validation for my writer friends, and who doesn't want a little bit of that in their life? I just haven't gotten around to picking it up for myself.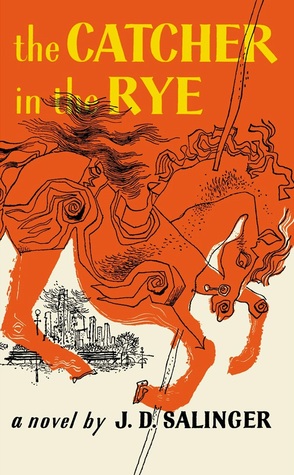 10. The Catcher in the Rye by J.D. Salinger
Somehow I escaped reading this in high school and college. Not a clue how I managed that, but it seems to shock most people that I was never required to read any Salinger. Then these same people tell me I need to read it because it was really quite good. Honestly, I'd like to read it because I think I'll understand more allusions to things in pop culture. Sometimes that's reason enough.
So who has read what? Tell me in the comments below. Your words might just be the ones that push me over the edge on reading one of these bad boys!